Description
Lions Park is a popular public park located in Moose Jaw, Saskatchewan, Canada. Situated in the central part of the city, Lions Park is a well-known and well-utilized green space that offers a range of recreational activities for residents and visitors located in the scenic Wakamow valley. The park is named after the Lions Club, a service organization that often plays a key role in supporting community projects. Lions Park is a testament to their dedication to enhancing the quality of life in Moose Jaw.
One of the main features of Lions Park is its expansive green areas, which provide ample space for picnics, leisurely walks, and various outdoor activities. The park is well-maintained and offers well-manicured lawns and paths for visitors to enjoy.
The park is equipped with picnic tables, benches, and picnic shelters, making it an ideal spot for family gatherings, picnics, or simply relaxing in a natural setting. It's a popular place for locals and visitors to enjoy a meal or spend quality time with loved ones.
The park features a walking paths that wind through its grounds along the river, providing visitors with opportunities for pleasant strolls in a tranquil environment. Across the river is a campground and also Kiwanis River Park which often plays host to farmers markets, car shows, and other community events.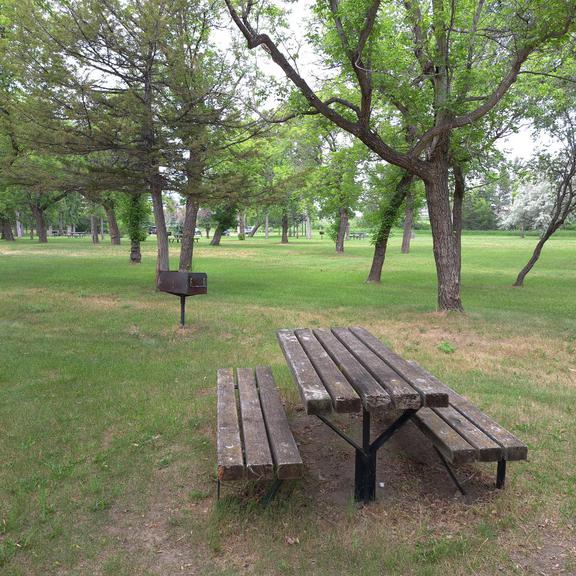 Location and reservations
Status

Open all year

Admission fee

No
Reservations

Not available
Access

Drive
Picnic facilities
Picnic table
Picnic shelter
Bench
Charcoal grill
Other amenities
Scenic view
Campground
Walking trail
Hiking trail
Cycling trail
A beautiful park in a lovely river valley with numerous picnic tables and picnic shelters.