No reviews have been added yet.
Description
River access from the town of River Hills is available at River Hills Beach, a small beach at the side of the Whitemouth River just off of Homestead Road. The Whitemouth River has a good mix of rapids and flat stretches which makes it a favourite with paddlers.
Here you find a dock on the river for launching canoes and kayaks, a good approach for swimming, a couple of picnic tables and a portable outhouse (which might or might not be available in the future).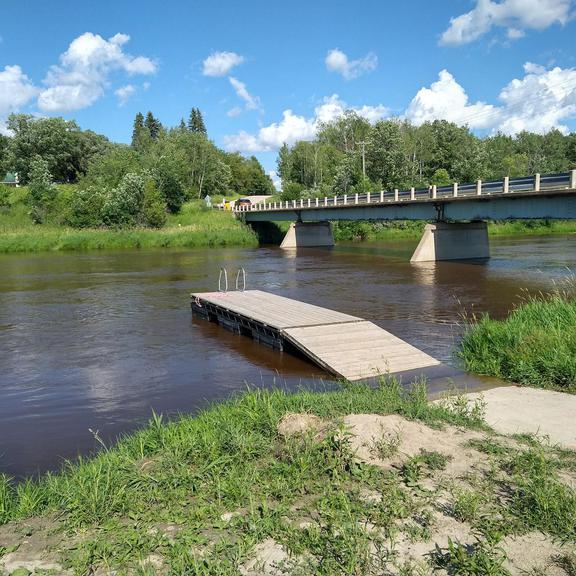 Location and reservations
Status

Open all year

Admission fee

No
Reservations

Not available
Access

Drive
Picnic facilities
Picnic table
Primitive (unplumbed) washrooms
Other amenities
Scenic view
Swimming
Beach
Flatwater kayaking / canoeing
Whitewater kayaking / canoeing