No reviews have been added yet.
Description
One of the first beaches you see while driving into the northern Whiteshell on Highway 307, Otter Falls doesn't hold many surprises but provides what you'd expect: sand, sun, and fun. After you've baked yourself on the sand, you can also cross the highway to check out the Trans Canada Trail.
This beach has a number of good shade trees closer to shore which harbour a number of picnic tables. There's also an outhouse closer to the road for when nature calls.
If you forgot the food for your picnic, the Otter Falls resort just west of the beach provides takeaway meals (in addition to lodging). However, if roughing it is more your style, the Otter Falls Campground is just past the resort.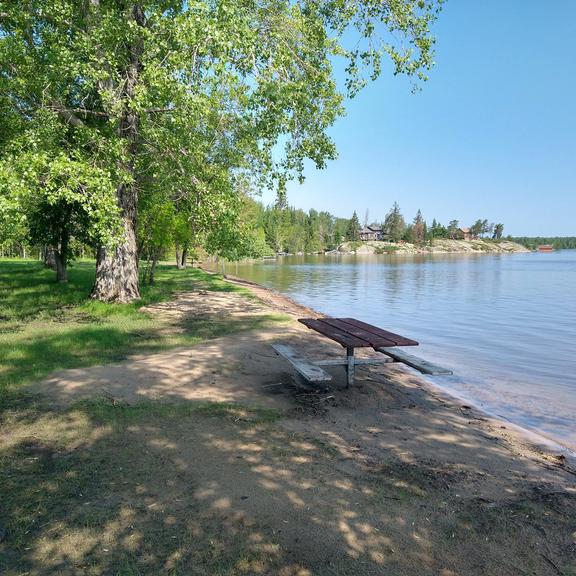 Location and reservations
Status

Open all year

Admission fee

Yes
Reservations

Not available
Access

Drive
Picnic facilities
Picnic table
Primitive (unplumbed) washrooms
Other amenities
Walking trail
Hiking trail
Swimming
Beach
Fishing
Flatwater kayaking / canoeing
Sailing