Description
Gopher Park, located at the corner of 11 Street SE and 11 Avenue SE, is a small urban green space in Calgary, Alberta. It offers a small outdoor area for relaxation and recreation, with picnic tables, benches, and a basketball court.
As the name suggests, Gopher Park may have a specific association with gophers or may be known for having a gopher population in the area. Gophers are small burrowing mammals commonly found in grasslands and open spaces.
The park is on the edge of Inglewood's former industrial area and leaves a fair bit to be desired in terms of scenery. It's worth noting that Cold Garden, a brewery across the street, allows food purchased our brought from other establishments on their patio. So if you want to enjoy a beer with your picnic, head across the street instead of dining at this park.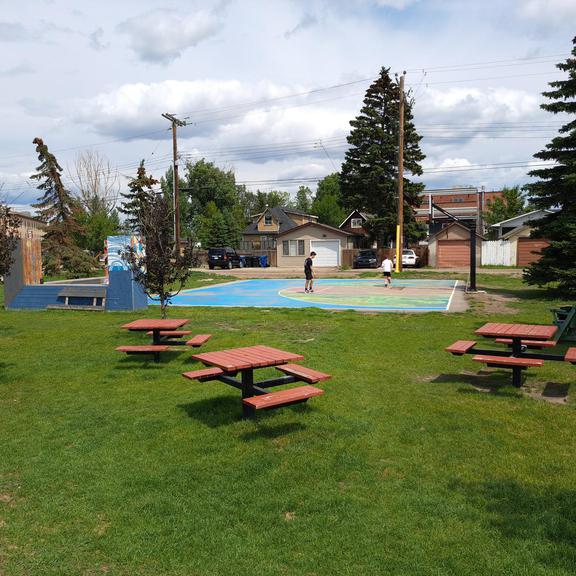 Location and reservations
Status

Open all year

Admission fee

No
Reservations

Not available
Access

Drive
Picnic facilities
Picnic table
Bench
Other amenities
Basketball court
There's picnic tables, but not much else. Unless you enjoy watching freight trains switch at the CPR yards, there isn't a lot here to raise the spirits.